About the Bunny Church Fabric Fund
and Embellish Design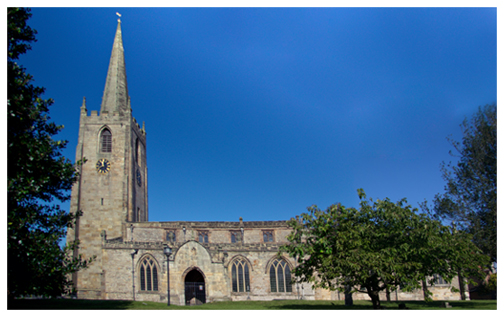 The Bunny Church Fabric Fund was set up over four years ago to raise funds for the repair and conservation of the church of St Mary the Virgin, to raise awareness of the church as an historic building and to develop the concept of the church as a centre for community activities.
The ancient church, which dates back to 1326, needs constant attention if it is to be preserved for the benefit of future generations of Bunny residents and to date the Fabric Fund has raised over £20,000 towards its preservation and upkeep.
As part of the fundraising effort, Bunny based Embellish Design has produced this website and a range of quality merchandise to be sold online with profits donated to the Fabric Fundraisers.
The initial product range comprises shopping bags, aprons, tea towels, prints as well as a selection of Christmas decorations Embellish is an established company, where all our decoration processes are designed and manufactured at our premises in the UK
Embellish Design…."decorating the things we love"